Shop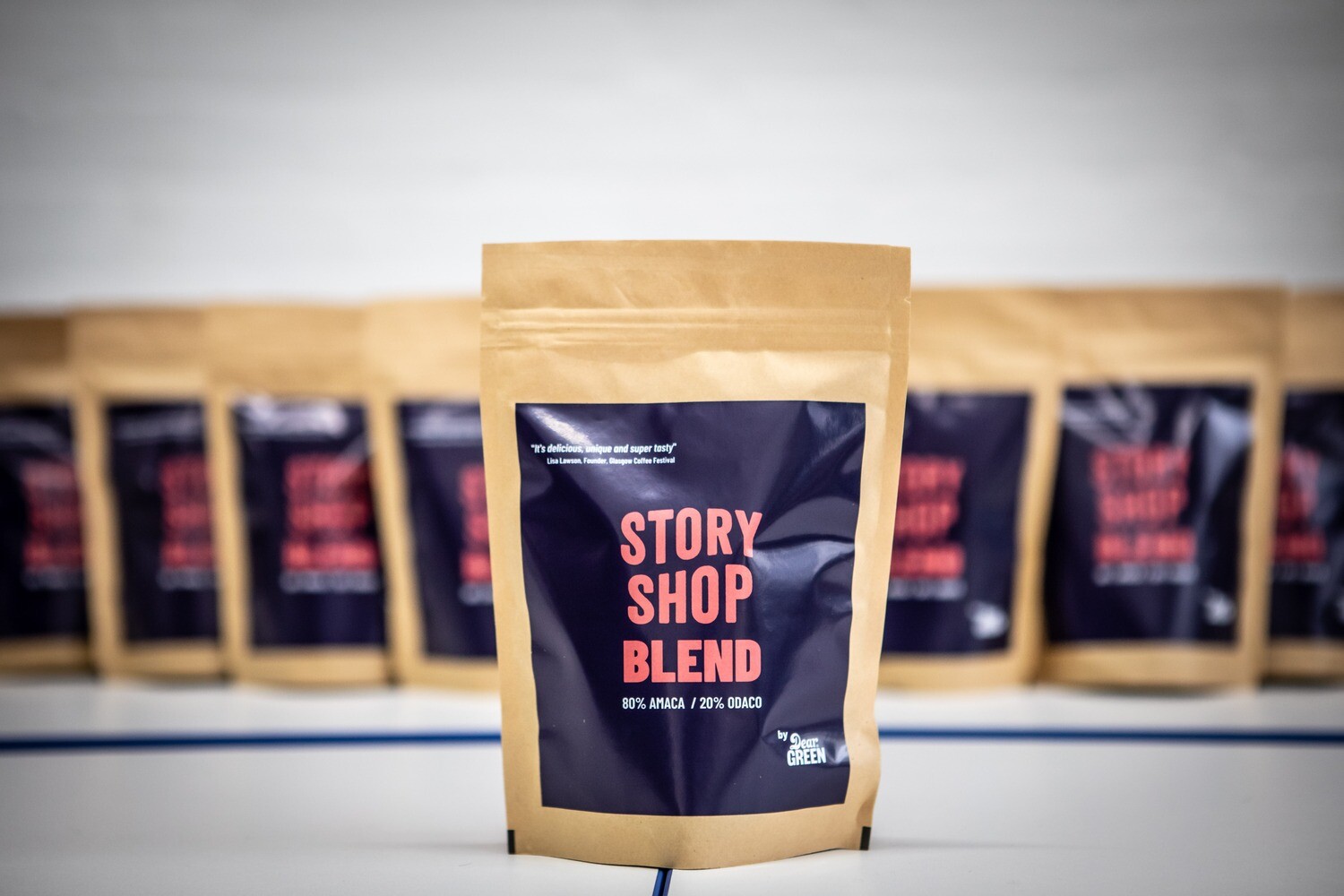 Story Shop Blend
SKU 2626136
Product Details
The Story Shop blend by Dear Green Coffee Roasters is made from washed AMACA beans, grown by a collective of women in El Tambo, Colombia, and natural Odako beans grown by the Shantawene community in Ethiopia.
This vibrant coffee tastes of Golden Delicious, Opal Fruits and marmalade. Its flavour sticks with you and is perfect to enjoy while reading, watching or listening to a good story.
Since charity has been such a big part of the companies story, Story Shop will donate all profits from the coffee to help Soul Food Sisters provide free meals for people in need.

Save this product for later